Snowy Chocolate Popcorn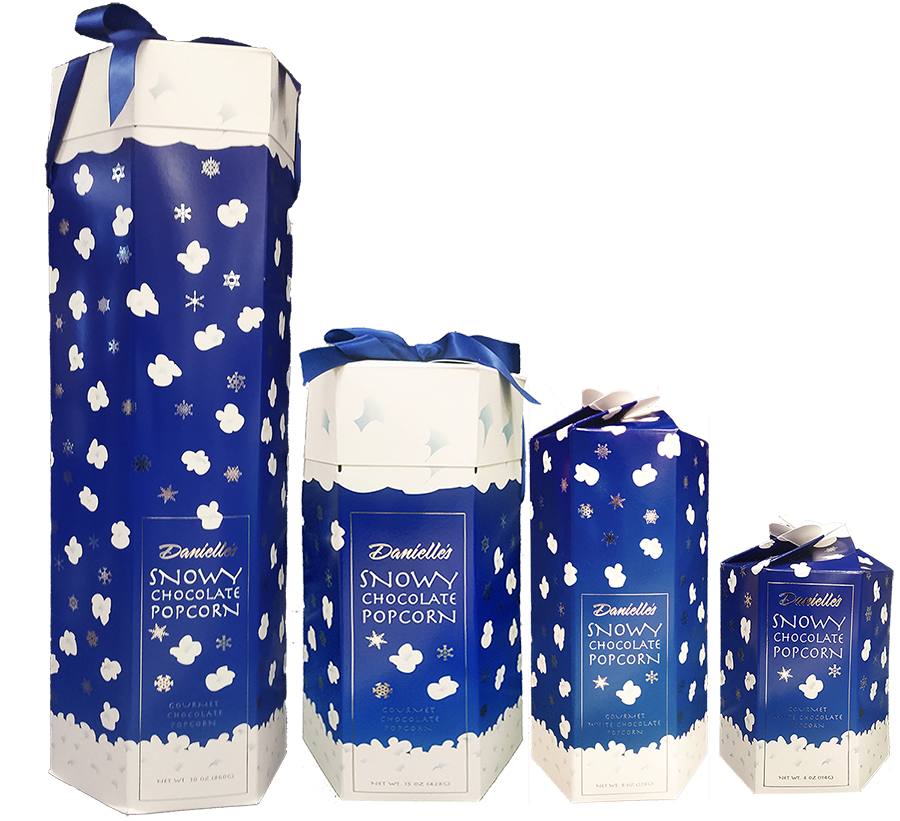 Snowy Chocolate Popcornis the ultimate savory sweet sensation. Created from the highest quality white chocolate and popcorn, blended with the perfect seasonings. Complemented with exquisite packaging making it the perfect gift for every occasion.
4 oz—$4.75 15 oz—$14.00
8 oz—$8.50 30 oz—$24.00
Bulk Snowy Chocolate Popcorn is available in custom colors. We can drizzle with 1, 2, or 3 colors.
If you are looking for a specific color give us a call. Monitors vary, colors are for reference only.
5# Bulk (No packaging) $45.00
10# Bulk (No packaging) $85.00